Post-Surgical Rehabilitation
Physical Therapy Treatments
Core Physical Therapy evaluates your post-surgical rehabilitation needs and creates a treatment plan that gets you back to a better you. 
Post-Surgical Rehabilitation
After surgery, the physical therapists at Core will provide high quality post-operative care to assist with your recovery and help achieve your goals. Below are some of the common surgeries seen at Core Physical Therapy and what to expect following your procedure.
Common Shoulder Surgeries
Rotator Cuff Repair
Rotator cuff tears may occur due to trauma but more often occur without cause.  Following a rotator cuff repair, you will wear a sling for 4-6 weeks and will not be allowed to lift your arm on your own during this time. You may need help dressing and bathing for several weeks and will not be allowed to drive for 4-12 weeks depending on your surgeon's preference and your medications. 
Your surgeon may want you to start therapy within a week of your surgery for passive range of motion and pain management or they may suggest waiting for up to 6 weeks when you wean from the sling. After going through passive motion to restore your mobility, strengthening exercises will be implemented and progressed throughout your course of therapy.
The intensity of your program will depend on the severity of your tear and the integrity of your tendon. You may receive therapy for 3-6 months depending on the speed of your recovery. These guidelines vary greatly from person to person and from surgeon to surgeon.
Arthroscopic Decompression
This surgery is commonly performed to relieve impingement (compression) to your rotator cuff tendons. This surgery usually does not require a long course of physical therapy. A sling may or may not be used and you are able to move your arm as soon as you feel comfortable. Therapy will start within days of your surgery and you will begin passive range of motion and gentle strengthening exercises.
The exercises will be progressed as you tolerate and often, you are able to lift your arm overhead within several weeks with minimal to no pain. This all depends on what was done arthroscopically, what your mobility was like before the surgery, and the integrity of your shoulder joint but typically, the recovery is quick. Most people graduate from therapy within 2-8 weeks.
Labral Repair
The labrum is a piece of cartilage around the rim of the shoulder socket that helps keep the ball in the socket. Labral tears can occur during a shoulder dislocation when falling onto your arm, repeated overhead activities such as throwing, or without cause.
If conservative care fails, an arthroscopic labral repair may be suggested. Slings are worn for 2-6 weeks with no active movement in order to allow the labrum to heal. During this time, you may need assistance with most activities of daily living such as dressing, bathing, and driving.  Passive range of motion (which is when the therapist moves your arm for you) will be initiated early during your therapy to restore mobility.
Gradually, active exercises and strengthening will be added as well as functional activities. Physical therapy may last anywhere from 3-6 months depending on how quickly you regain your mobility, strength, and reach your functional goals. 
Joint Replacements 
Total Hip Replacement
A total hip replacement may be recommended if your hip pain is so severe that it affects your quality of life. Often, the replacement is due to severe arthritis, a hip fracture, or other reasons. Your damaged hip will be replaced with an artificial joint. You will have a short hospital stay followed by physical therapy at home or at an outpatient facility. Initially, you will use a walker and, in most cases, can weight-bear on the surgical leg immediately.
There are several ways to perform a hip replacement and the post-operative precautions will differ accordingly. Your therapist will discuss those precautions with you. You will initially need assistance with dressing and bathing and will not be able to drive for 2-6 weeks depending on various factors such as the type of replacement and your medications. Therapy will begin with gentle strengthening and mobility exercises as well as activities to improve your walking so you can wean from your walker to a cane.
You will perform many functional exercises that will allow you to regain your independence. You may attend physical therapy for 2-6 months. You should be able to return to low impact activities such as walking, swimming, biking, and golf but should avoid high impact activities to prevent excessive wear and tear on the replacement.
Total Knee Replacement 
If all conservative options to relieve your arthritic knee pain have been exhausted yet the pain persists, your surgeon may recommend a total knee replacement. The surgeon will cut away the diseased joint and replace it with an artificial joint. The time in the hospital will be short and you will receive physical therapy at home or at an outpatient facility. You will start with a walker but over the course of therapy, will progress to a cane and in many cases will use no assistive device.
You will need assistance with dressing and bathing until your mobility and strength improve. Driving will be restricted for 2-6 weeks depending on your medications, mobility, and strength, and which knee was replaced (right may take longer).
At the start of therapy, regaining your mobility is paramount and will be the focus of your treatment. As your mobility improves, further attention will be placed on exercises and activities to improve function such as getting up and down from a commode or chair and negotiating stairs and curbs. The length of time in therapy varies widely depending on your recovery but expect 2-6 months of formal therapy.
Total Shoulder Replacement
A shoulder joint replacement may be indicated if your pain is unable to be controlled with non-surgical treatment.  A joint replacement is performed to reduce pain and restore mobility due to severe arthritis or a fracture. Surgically, a portion of your entire shoulder joint will be removed and replaced with an artificial implant. It may be an outpatient procedure or a short hospital stay.
You will wear a sling for 2-4 weeks while the tendons heal. There will be no lifting during this time and assistance will be needed for dressing, bathing, and driving. Passive range of motion may be started early by your physical therapist but there will be limitations depending on the surgery. Over time, you will be able to wean from the sling and work on gentle active movements and start a light strengthening and mobility program. Your physical therapist will progress your program appropriately depending on the time frame and your response to treatment. Formal therapy may last anywhere from 2-6 months. 
Brenda Miller treated my clavicle after rehab from surgery and I could not be happier with the results. When I began, I had extremely limited range of motion that has completely resolved. I had weakness that she helped me resolve with strengthening exercises. Brenda takes time to correctly diagnose the cause of the problem and her extensive knowledge of physical therapy allows her to prescribe targeted exercises that address the issue. She gets my strongest possible recommendation!
Why Choose Core Physical Therapy for Your Post-Surgical Rehab
The therapists at Core intentionally treat a low volume of patients to allow for better care and one on one attention. They have time to listen to what you want out of your rehab and recognize that each patient has their own specific goals. You will see the same therapist from your first visit to graduation day so the continuity of your care is excellent. They are very comfortable treating post-surgical conditions and communicate with the surgeon when needed to insure the best possible outcome.
Let Core Physical Therapy help with your post-surgery rehabilitation
and get you back on track quickly!
Rehab for Common Knee Surgeries
ACL Reconstruction
The ACL (anterior cruciate ligament) is a ligament in the center of your knee joint that provides stability. A tear of this ligament can cause your knee to give way during physical activities, especially when pivoting and cutting. Most athletes opt to have this ligament reconstructed so they can return to their athletic endeavors. Rehabilitation following ACL reconstruction can last up to 6-8 months. Your surgery will not require any hospital stay.
You will wear a brace for the first 2-4 weeks but will be able to bear weight on your reconstructed knee immediately (unless your meniscus was repaired). You will wean from the brace as your leg gets stronger and your confidence to walk improves. Treatment will initially focus on restoring your mobility followed by a strengthening program to address functional activities such as squatting and stairs. Jogging will be allowed by 2-4 months depending on your strength and mobility, then you may progress to pivotal activities at 5-6 months.
Before returning to your sport, you will have to master several tests that include running, hopping, jumping, and cutting. Most athletes can return to their sport by 9 months but this varies depending on the recovery time and the sport.
Meniscal Repair
The meniscus is a cartilage pad in the knee that provides shock absorption, lubrication, and stability. Meniscal tears may occur due to the twisting of the knee when the foot is planted or without cause. If the meniscus is torn in a more vascular area in a younger individual, a meniscal repair may be suggested by the surgeon in order to preserve the meniscus.
If you have a meniscal repair, expect to come home the same day of surgery in a locked brace and crutches. You will be restricted from weight bearing on that leg for several weeks. Therapy will begin within a week after surgery. Your knee motion will be restricted for several weeks to protect the repair.
Gradually, you will wean from crutches and increase your weight-bearing while working on exercises to gain strength. Usually, by four weeks, you will be able to walk without a limp. By three months, you may be ready to start jogging and begin sport-specific exercises.
Returning to your sport may occur anywhere from 4-9 months depending on your response to therapy, your surgeon's preference, and the sport you plan to resume.
Meniscectomy
A meniscectomy is an arthroscopic procedure suggested by a surgeon to remove a degenerative meniscal tear or a meniscal tear in an area of the knee that does not have good healing potential. You will come home from the hospital the same day with crutches and a bandaged knee and will be able to weight-bear immediately.
Recovery is usually quick and you may start therapy several days after your surgery. You should be able to wean from the crutches in days. Therapy will consist of strengthening, mobility, and functional exercises as well as modalities and manual work to reduce pain and swelling. Often, you will complete therapy in 2-4 weeks.
If your goal is to return to a specific sport, your therapy will be tailored accordingly. You may be able to return to your sport in several months depending on the speed of your recovery and the demands of your sport.
Rehab for Fractures
Some of the more common locations for fractures (bone breaks) are to the ankle, hip, wrist, and shoulder and usually occur due to trauma. If the fracture is not displaced, surgery may not be necessary. Instead, you will go through a period of immobilization which means wearing either a cast, splint, boot, or sling.
The duration of this immobilization will depend on your age, the severity of the fracture, and the speed of healing and can vary from 4-8 weeks. If the bone is displaced, surgery may be needed followed by immobilization. Stiffness and loss of motion is usually the greatest complaint after immobilization and physical therapy is very beneficial in working to restore your range of motion by mobilizing your joints and muscles and working on a range of motion exercises and stretching.
As you gain mobility, strengthening exercises will be added to your program. Therapy may last for 3-6 months depending on the speed of your recovery.
Carpal Tunnel Surgery
The carpal tunnel is an area in your palm that contains your median nerve and several finger tendons. This area may get compressed for various reasons such as repetitive motions, medical problems, pregnancy, or an injury.
Symptoms of carpal tunnel syndrome include numbness and tingling to the thumb and first two fingers, difficulty gripping, and possibly weakness. If conservative care fails to relieve pressure in the carpal tunnel, a carpal tunnel release may be suggested. This surgery involves releasing the ligament that is pressing on the carpal tunnel.
It is an outpatient procedure and you will go home with a bandage on your wrist. Your surgeon will have you perform gentle finger exercises to reduce stiffness. Physical therapy may begin shortly after surgery to work on tendon and nerve gliding, range of motion, and strengthening exercises.
Often, your symptoms will improve quickly and therapy will be short. You should expect a full recovery in several months.
Common Spinal Surgeries
Spinal Fusion
If you have tried all conservative care to relieve back and/or leg pain due to severe degenerative changes, a herniated disk, a fracture, or other causes, your surgeon may suggest a spinal fusion.
This surgery to your neck or lower back (rarely to your mid-back) involves fusing two or more vertebrae (bones of spine) together using bone or bonelike material and metal plates, screws, and rods. You will have a short hospital stay and will wear a back brace for up to 2 months.
You may need to walk with an assistive device such as a cane or walker. You will have to avoid bending, lifting, and twisting for many weeks following low back surgery. Walking will be encouraged. You may receive physical therapy at home until you can easily get to an outpatient facility. The time to start therapy varies greatly from surgeon to surgeon.
Physical therapy will include stabilization exercises, cardiovascular activities, strengthening, modalities for pain management, and functional activities. It may take up to 6-8 months to fully recover from a fusion.
Discectomy
A discectomy may be suggested due to a herniated disk that does not respond to conservative care. The surgery involves removing the damaged portion of the disk and can be done with an open or minimally invasive technique.
You may go home the same day or may have a short hospital stay. You should avoid bending, twisting, and lifting for several weeks after surgery but walking is encouraged.
Physical therapy may start early or several weeks after surgery to work on gaining stability and strength and to learn how to properly bend and lift to lessen stress to your back. Therapy may last 1-2 months.
Meet The Core Physical Therapy Team
Brenda Miller PT, MPT, OCS, CLT, CMTPT
Owner & Physical Therapist
Brenda Miller is the founder and owner of Core Physical Therapy. She earned her Bachelor of Science degree in Exercise Science from Pennsylvania State University, then completed her master's degree in Physical Therapy from Arcadia University in Glenside Pennsylvania.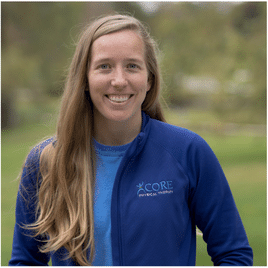 Morgan Chocklett PT, DPT
Physical Therapist
Morgan Chocklett earned her Bachelor of Science Degree in Exercise and Health Promotion from Virginia Tech (GO HOKIES!!) and her Doctorate of Physical Therapy from Mary Baldwin University. She is thrilled to be back in Blacksburg and flaunt her maroon and orange!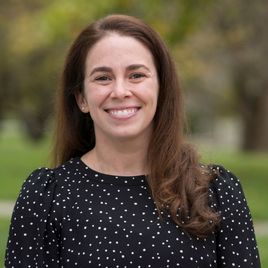 Meghan Howes DPT, PhD
Physical Therapist
Meghan Howes earned her Bachelor of Science degree in Biomedical Engineering from Bucknell University in Pennsylvania followed by her PhD in Biomedical Engineering from Virginia Tech.
Articles Related to Post-Surgery Rehabilitation
DO YOU EXPERIENCE KNEE PAIN OR SNAPPING TO THE OUTSIDE OF YOUR KNEE WHEN YOU RUN? IS RUNNING DOWNHILL PAINFUL? If you answered yes to any of these questions, one potential problem may be iliotibial band syndrome....
read more
Core Physical Therapy
Specializes In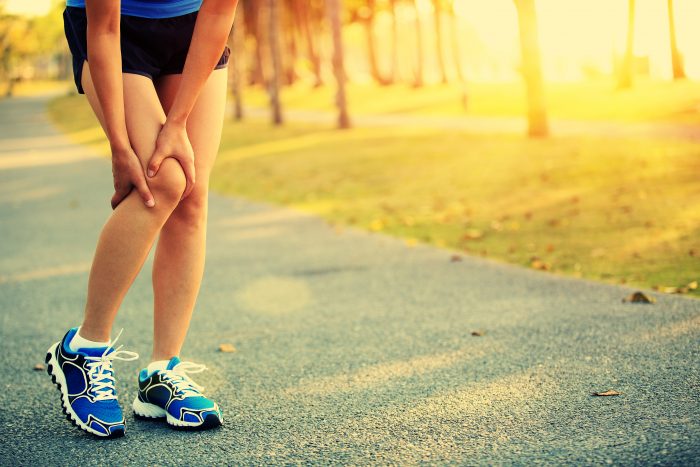 Running injuries are common whether you are a novice or competitive runner. Training errors, inappropriate footwear, mechanical faults, weakness or flexibility may be the issue. At Core Physical Therapy, we provide a comprehensive evaluation that addresses posture, strength, shoe wear, flexibility and range of motion. Your running will be videotaped and analyzed for mechanical faults. Following the exam, you will learn about potential causes for your pain and how to treat it with exercises, changes in shoe wear or specific suggestions on how to improve your running mechanics
CrossFit has become extremely popular over the past twenty years. The program emphasizes cardiovascular endurance, stamina, strength, flexibility, power, speed, agility, and balance. Occasionally, Crossfit athletes suffer an injury due to training errors or improper technique. The physical therapists at Core are trained to assist CrossFit athletes by improving their technique or any deficits they may exhibit with strength, flexibility, or joint mobility. Videotape analysis may be used to break down movement patterns to better assist with improving technique.
Core Physical Therapy works with many student-athletes from Virginia Tech and the local elementary, middle, and high schools who injure themselves while participating in their sport. The athletic background of the physical therapists gives them a better understanding of what is required to return to competitive athletics. We treat overhead athletes such as volleyball, tennis, baseball, and softball players as well as gymnasts, runners, swimmers, bikers, and soccer players among others. Common injuries involve the shoulder, back, knee, and ankle. We try our best to accommodate the student-athletes schedule by offering early morning and late treatment hours.
If conservative management is unsuccessful in relieving pain and disability, surgery may be an option. The quality of physical therapy following surgery will greatly impact recovery. At Core Physical Therapy, we take your recovery very seriously. We make it a point to understand what was done surgically and will communicate with the surgeon as needed. Common surgeries seen at Core include but are not limited to ACL reconstructions, meniscectomies, spinal fusions, discectomies, carpal tunnel repairs, labral repairs, rotator cuff repairs and joint replacements to the shoulder, knee, and hip.
The prevalence of falls increases with age. Vision, strength, sensation, and the inner ear (vestibular system) work together to maintain balance and equilibrium. If any of these systems are not functioning optimally, dizziness, and poor balance may result in increasing the risk of falls and severely impacting the quality of life. At Core Physical Therapy, an evaluation will be performed to determine the cause of the imbalance or dizziness. Treatment will be implemented to address the deficits to restore balance and resolve the dizziness.
The number of cancer survivors continues to increase in the USA due to better treatment. Breast cancer is one of the most common cancers among women. Cancer and the treatment for cancer may lead to problems such as scar tissue and mobility restrictions, weakness, cancer-related fatigue syndrome, cording (axillary web syndrome), and lymphedema (post-cancer edema). At Core Physical Therapy, we have a certified lymphedema specialist who is able to address these issues with lymphatic manual drainage, bandaging, exercises, manual work, stretching, and cardiovascular conditioning. 
922 University Blvd, Suite 204
(Behind Macado's Restaurant)
Blacksburg VA 24060
Copyright © 2023 Core Physical Therapy