Dizziness | Vertigo | Balance Difficulties
Physical Therapy Treatments
Core Physical Therapy evaluates your symptoms and creates a treatment plan that gets you back to a better you. 
Dizziness, Vertigo, and Balance Difficulties
More than one-third of the population 65 and older will fall each year. To reduce the risk of falling, we need to address the cause of your imbalance. At Core Physical Therapy, we will tease out the reasons for the imbalance by completing an exam including a thorough medical history and medication review, an assessment of strength, mobility, sensation, vision, the vestibular system, and the cervical spine.
Medical History/Medication Review
Medical problems and current and past medications can have a profound effect on treatment. Many medications have side effects that can cause dizziness.  Bringing this information to the attention of your physical therapist is important.
Strength
When you lack strength, you may experience problems with balance and walking. The butt muscles (gluteals) are often weak, causing you to "wobble" or lean when walking and this increases your risk of falling. Calf weakness reduces your ability to push off while walking and can impair your balance.
Mobility
Over time, most of us will sit more and move less. As a result, we become weak and lose mobility in our joints and muscles. Sitting for long periods can create hip tightness making it difficult to stand straight or take long strides when walking. This tightness can increase your risk of falling. Calf tightness can also impair your balance, especially when going downstairs and squatting.
Sensation
There are many reasons for reduced sensation. One common cause is a side effect of diabetes called peripheral neuropathy. Peripheral neuropathy is a result of damage to the nerves causing weakness, numbness, and pain, usually in the hands and feet. A decrease in sensation to your feet reduces your balance and increases your risk of falling. In turn, you will need to rely on your other senses to compensate.
Vision
As we age, we rely more heavily on our vision to assist with balance. When your vision is compromised such as with macular degeneration or cataracts, you must use your vestibular system, strength, and sensation to a greater extent to reduce your risk of falling.
Vestibular System
The vestibular system (inner ear) is the primary contributor to balance. It provides information about the position and movement of your head. Vertigo is a false sense of motion that occurs when you change the position of your head. If you get dizzy when you perform your daily activities, turn your head, get out of bed and walk, you may have vertigo. Fifty percent of all vertigo occurs due to inner ear problems. Symptoms include dizziness, spinning, fullness in ears, blurry vision, wooziness or foggy head, balance difficulties, nausea, and light-headedness.
The most common cause of vertigo is Benign Paroxysmal Positional Vertigo (BPPV). Symptoms of BPPV are sudden sensations of spinning, brief episodes of dizziness, and nausea/vomiting. The cause of symptoms is the displacement of crystals that have collected in the inner ear canal. Movement of the head shifts these crystals causing dizziness.
Neck (Cervical Spine)
Problems with your neck may cause dizziness. Cervical vertigo or cervicogenic dizziness is dizziness due to a problem with your neck. It may be due to poor posture, arthritis, trauma, whiplash, joint restrictions, or muscle tightness. Symptoms usually occur with sudden neck movements and include dizziness, headache, nausea, vomiting, ringing in the ears, neck pain, and balance difficulties. It may last minutes to hours.
Just amazing, feels like family the people are so nice and know exactly what there doing. 20/10 would recommend. She goes the extra mile so I can!
Why Choose Core Physical Therapy to Treat Your Balance or Dizziness Problems?
The physical therapists at Core Physical Therapy have special training needed to treat vestibular conditions. We offer an hour long, one-on-one evaluation to ask all of the necessary questions and perform various tests to determine the cause or root causes of your dizziness or balance problems. We will analyze the information and listen to your needs and concerns, then work with you to come up with the best treatment plan for your problem. 
Let Core Physical Therapy help treat your balance issues and get you back on track quickly!
Treatments for Balance or Dizziness Problems
Strengthening Exercises
Once we determine which muscles are weak, we will create a safe individualized exercise program that will become the foundation of your therapy. We will provide a written home program to complement what you do in the clinic. The combination of clinic work and home strengthening will give you the maximum benefits of therapy.
Manual Treatment
If we find that your hip, ankle, or other joints and/or muscles are restricted, we may use manual (hands-on) treatment to improve your mobility. It could include mobilization or manipulation of the joints or soft tissue mobilization to the muscles. Exercises will be given to complement what was done manually and we will continually progress your program throughout your course of therapy. 
Neck Treatment
If your examination indicates your neck is the cause of your dizziness or symptoms, we will provide the most effective treatment to improve the mobility of your neck that may include joint or muscle mobilization/manipulation as well as education to improve posture, strengthening and flexibility exercises.
Balance Activities
Very often we include balance exercises as part of your treatment. We will escort you through balancing exercises on different types of surfaces and may add or subtract challenges to help you progress. We will provide a safe written home program to help you engage in more frequent activity with better results. 
Vertigo Treatment
Treatment for vertigo (BPPV) involves manual (hands-on) techniques to remove crystals from the inner ear canals. There are different techniques depending on where the crystals are located. Often, symptoms are completely resolved in a few visits. We will follow up the manual work with exercises that focus on head and eye movements combined with balance exercises or self-repositioning techniques at home. At Core Physical Therapy our goal is to help you regain your ability to move confidently through your day.
Meet The Core Physical Therapy Team
Brenda Miller PT, MPT, OCS, CLT, CMTPT
Owner & Physical Therapist
Brenda Miller is the founder and owner of Core Physical Therapy. She earned her Bachelor of Science degree in Exercise Science from Pennsylvania State University, then completed her master's degree in Physical Therapy from Arcadia University in Glenside Pennsylvania.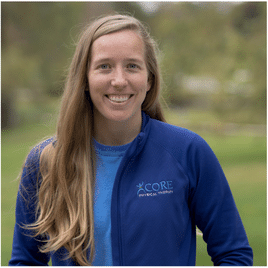 Morgan Chocklett PT, DPT
Physical Therapist
Morgan Chocklett earned her Bachelor of Science Degree in Exercise and Health Promotion from Virginia Tech (GO HOKIES!!) and her Doctorate of Physical Therapy from Mary Baldwin University. She is thrilled to be back in Blacksburg and flaunt her maroon and orange!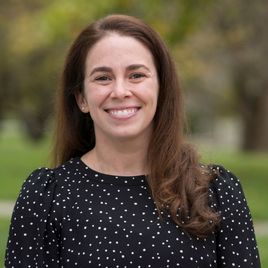 Meghan Howes DPT, PhD
Physical Therapist
Meghan Howes earned her Bachelor of Science degree in Biomedical Engineering from Bucknell University in Pennsylvania followed by her PhD in Biomedical Engineering from Virginia Tech.
Articles Related to Dizziness and Balance Issues
DO YOU EXPERIENCE KNEE PAIN OR SNAPPING TO THE OUTSIDE OF YOUR KNEE WHEN YOU RUN? IS RUNNING DOWNHILL PAINFUL? If you answered yes to any of these questions, one potential problem may be iliotibial band syndrome....
read more
Core Physical Therapy
Specializes In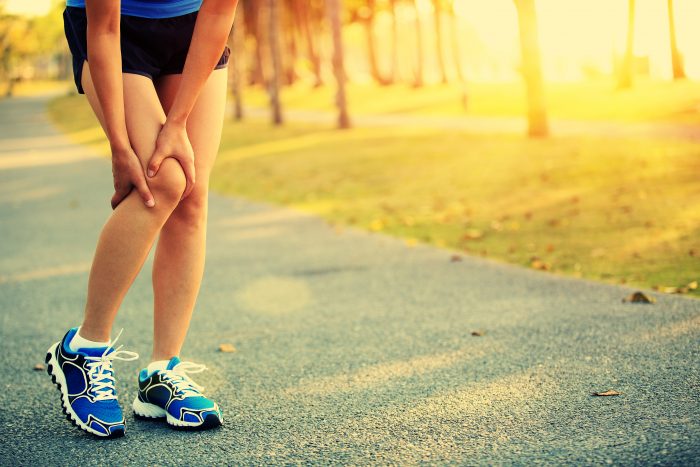 Running injuries are common whether you are a novice or competitive runner. Training errors, inappropriate footwear, mechanical faults, weakness or flexibility may be the issue. At Core Physical Therapy, we provide a comprehensive evaluation that addresses posture, strength, shoe wear, flexibility and range of motion. Your running will be videotaped and analyzed for mechanical faults. Following the exam, you will learn about potential causes for your pain and how to treat it with exercises, changes in shoe wear or specific suggestions on how to improve your running mechanics
CrossFit has become extremely popular over the past twenty years. The program emphasizes cardiovascular endurance, stamina, strength, flexibility, power, speed, agility, and balance. Occasionally, Crossfit athletes suffer an injury due to training errors or improper technique. The physical therapists at Core are trained to assist CrossFit athletes by improving their technique or any deficits they may exhibit with strength, flexibility, or joint mobility. Videotape analysis may be used to break down movement patterns to better assist with improving technique.
Core Physical Therapy works with many student-athletes from Virginia Tech and the local elementary, middle, and high schools who injure themselves while participating in their sport. The athletic background of the physical therapists gives them a better understanding of what is required to return to competitive athletics. We treat overhead athletes such as volleyball, tennis, baseball, and softball players as well as gymnasts, runners, swimmers, bikers, and soccer players among others. Common injuries involve the shoulder, back, knee, and ankle. We try our best to accommodate the student-athletes schedule by offering early morning and late treatment hours.
If conservative management is unsuccessful in relieving pain and disability, surgery may be an option. The quality of physical therapy following surgery will greatly impact recovery. At Core Physical Therapy, we take your recovery very seriously. We make it a point to understand what was done surgically and will communicate with the surgeon as needed. Common surgeries seen at Core include but are not limited to ACL reconstructions, meniscectomies, spinal fusions, discectomies, carpal tunnel repairs, labral repairs, rotator cuff repairs and joint replacements to the shoulder, knee, and hip.
The prevalence of falls increases with age. Vision, strength, sensation, and the inner ear (vestibular system) work together to maintain balance and equilibrium. If any of these systems are not functioning optimally, dizziness, and poor balance may result in increasing the risk of falls and severely impacting the quality of life. At Core Physical Therapy, an evaluation will be performed to determine the cause of the imbalance or dizziness. Treatment will be implemented to address the deficits to restore balance and resolve the dizziness.
The number of cancer survivors continues to increase in the USA due to better treatment. Breast cancer is one of the most common cancers among women. Cancer and the treatment for cancer may lead to problems such as scar tissue and mobility restrictions, weakness, cancer-related fatigue syndrome, cording (axillary web syndrome), and lymphedema (post-cancer edema). At Core Physical Therapy, we have a certified lymphedema specialist who is able to address these issues with lymphatic manual drainage, bandaging, exercises, manual work, stretching, and cardiovascular conditioning. 
922 University Blvd, Suite 204
(Behind Macado's Restaurant)
Blacksburg VA 24060
Copyright © 2023 Core Physical Therapy